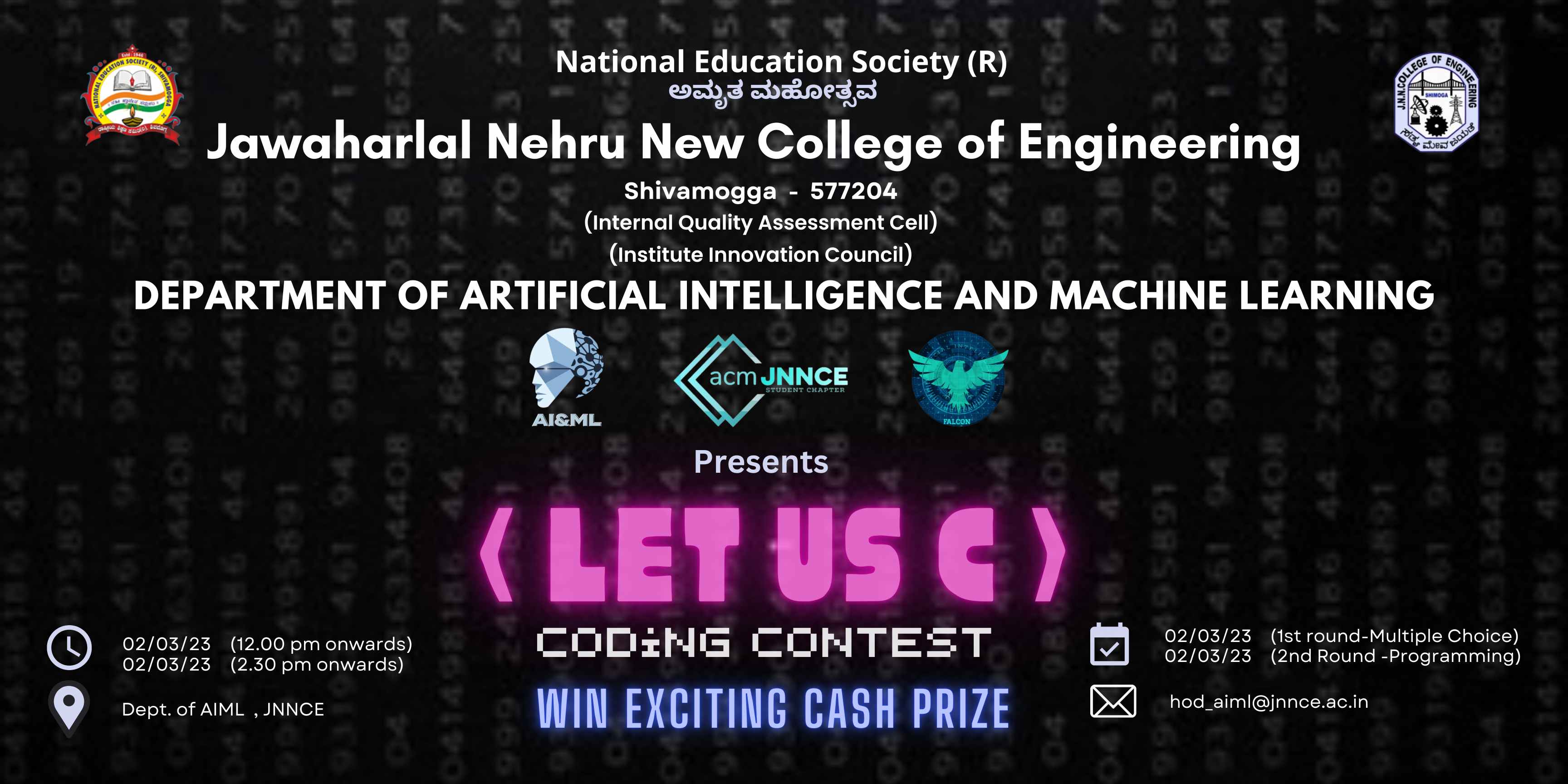 Let us C - Coding Contest 2023
On 02-03-2023 a programming contest was organized based on the C language named "Let us C" by the department of Artificial Intelligence and Machine Learning under JNNCE ACM events. There were 230 participants from 115 teams. Participants were made a team of two, first round was multiple choice questions, based on C programming which they learned in their academics, according to their performances 26 teams were selected for the second round. In the second round a problem statement was given to solve through Hackerrank on the spot , to the team who has given the right answer were awarded cash prize and certificates. Finally winners of this event are as follows:

1. Yashaswini BM (ISE) and Sindhu Venkataramana(ISE) secured 1st place and received the amount of INR3000.
2. Prerana SV (TCE) and Aishwarya SP(CSE) secured 2nd place and received the amount of INR2000.
3. A S Srividya (ISE) and Bhoomika D (ISE) secured 3rd place and received the amount of INR1000.